Hi,
Last week, I went to a Junior High School to present my everyday job: video game creation. So, once again, I share with you the PDF file (in French…):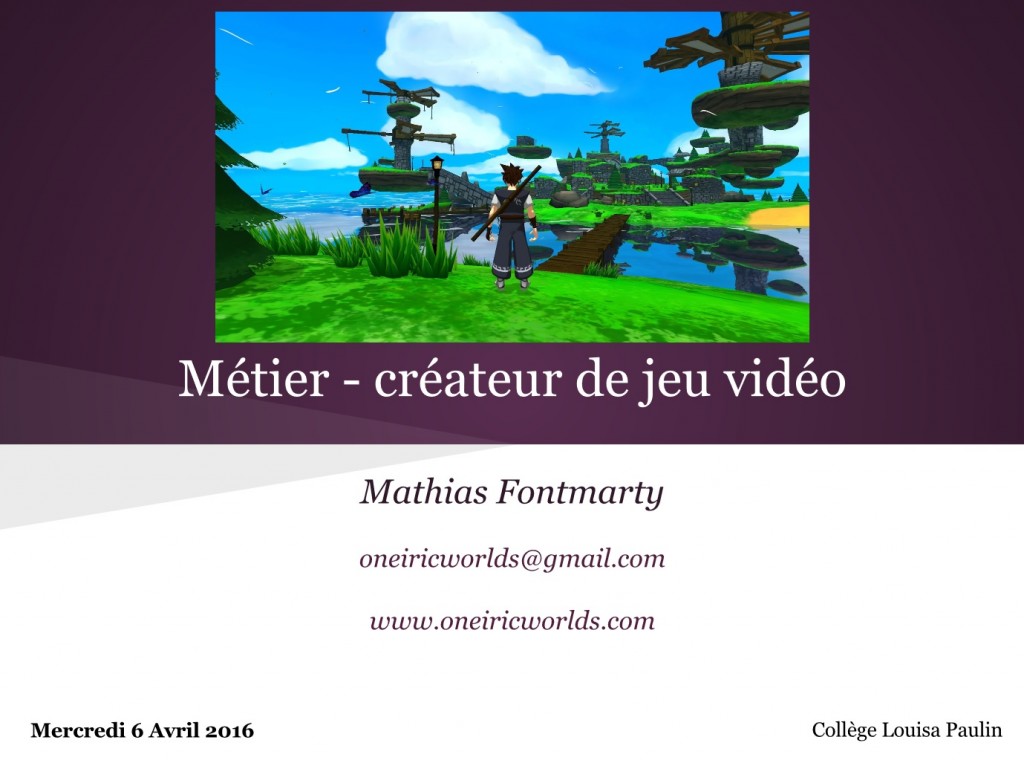 Thanks a lot to the organisation team, and to every person who attended the presentation!
Subscribe by email to get all the news!
Support me on Patreon
Demo & Info: www.oneiricworlds.com
Follow me: Facebook, Twitter, Google+, IndieDB, Steam Greenlight