Hello there,
Today I won't be long! I just write a quick post to keep you informed about the beginning of the polishing stage of the game. For those of you who don't know, the "polish" stage consists in taking every aspect of the game (graphics, audio, music, gameplay, dialogs, controls, …), which until now were more or less in "temporary" state, and making them better to achieve a professional quality. It's awfully long.
So, since the beginning of the month, I work on the official demo again. The goal is to make it reach the "final quality" within the next months.
Here's what's new (mainly):
The game now uses the new Unity UI for the main menu and the ingame interface (HUD), which allows me to use simple but nice and smooth animations. I still have to work on this, especially on all the "Link/Inventory" menus.
By the way the HUD is now much more discrete when in Play mode, for a more immersive sensation
I changed the home screen, which now shows Zephyr, the hero island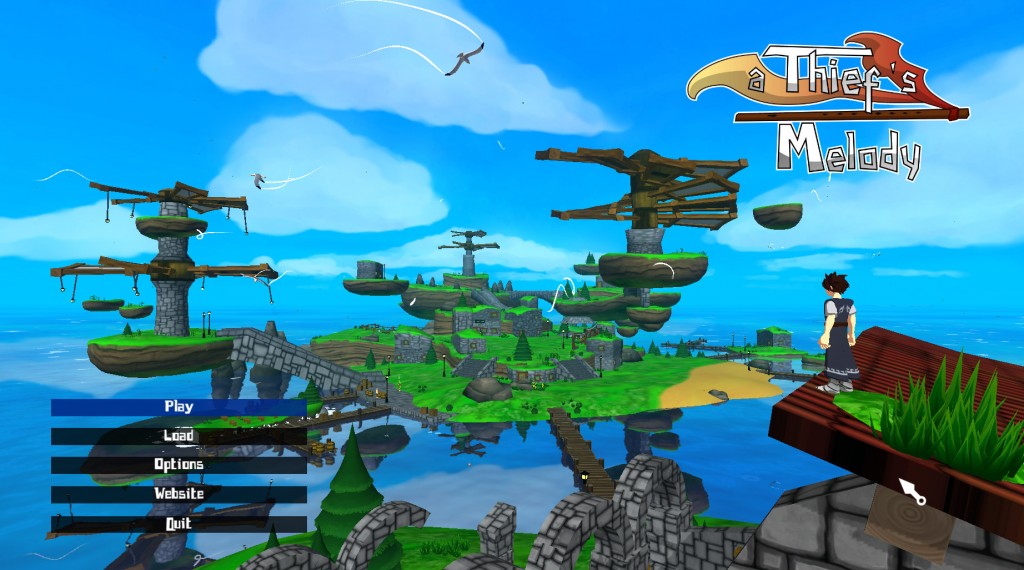 There's a control configuration menu for keyboard/mouse/joysticks commands, and you can now navigate the menus with each of these controllers. The switch between them is automatically detected and should display the correct control mapping during the tutorials.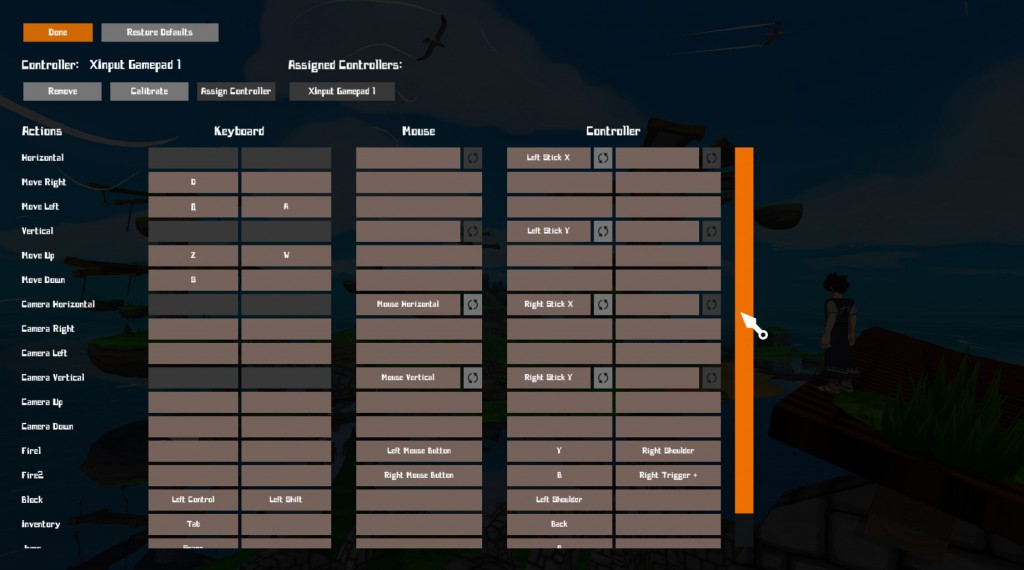 I started to work on redesigning characters, and I started with Tal, the hero friend and one of the main secondary characters.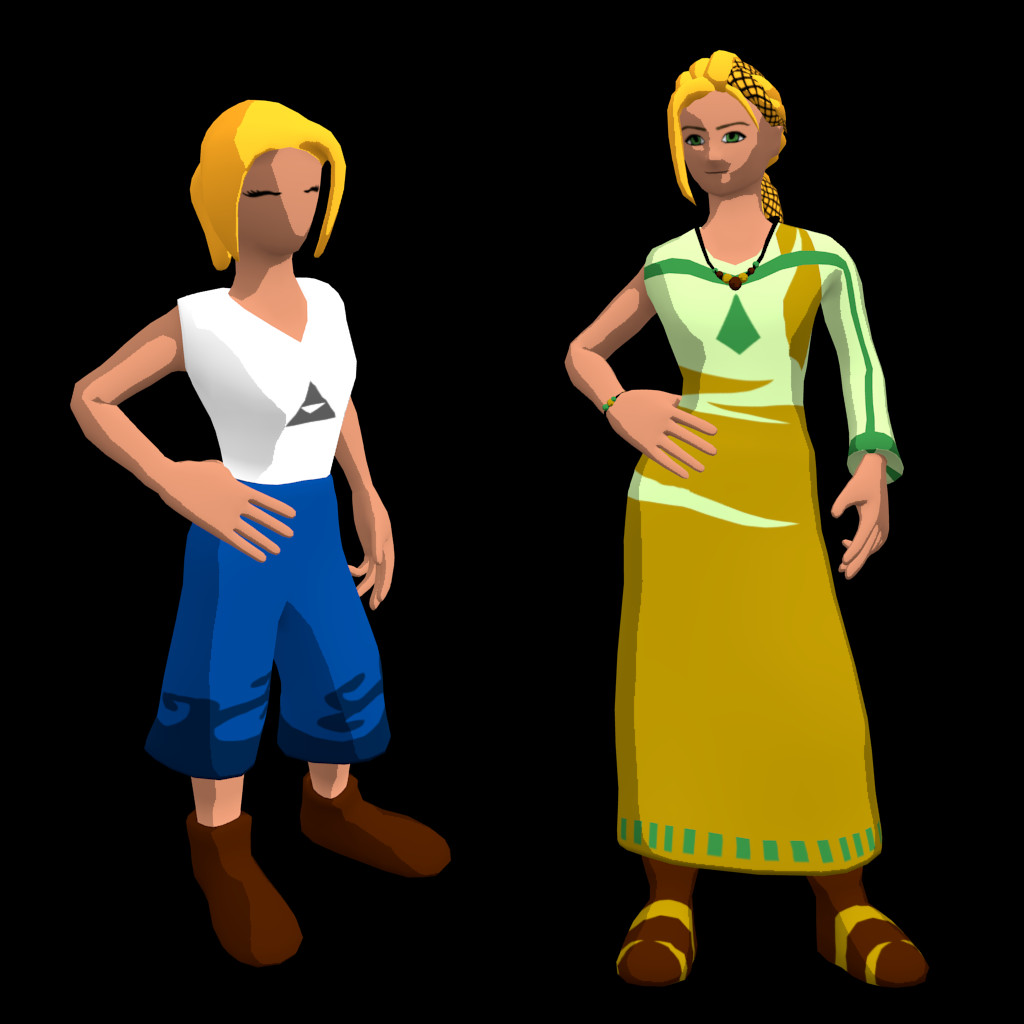 Old design on the left, new design on the right (Well, I hope this is obvious…)
So that's a nice start, but there are LOOOOTS of work ahead of me. I still have all the demo levels to check and improve, but more on that later 🙂
Peace!