… It's already been a week since the Toulouse Game Show!
And I finally find the time to thank you all for coming at my booth! It was really nice, and all the feedback were super constructive. Thanks a lot for that!
By the way, thanks a lot to all the Toulouse Game Dev team who organized all this!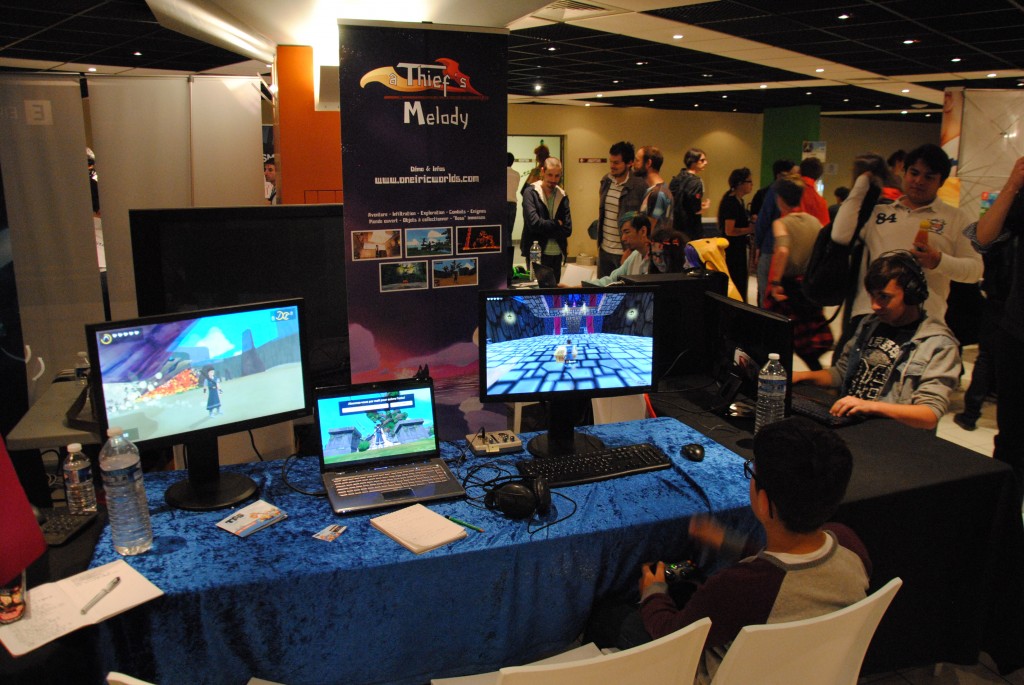 A little photo of my booth.
The new version of the demo is still under heavy work, but last days have been quite busy! Indeed, I'm a new dad for the second time, 1 month sooner than what was planned, and my schedule is a bit overbooked.
I hope to find a few hours soon to correct all the biggest bugs of the demo and finally put it online.
See you soon, and thanks a lot for your support!