Hello everyone!
And happy new year, a few days late :p I wish you health, happiness and fun!
Here's a little painting I made for the occasion: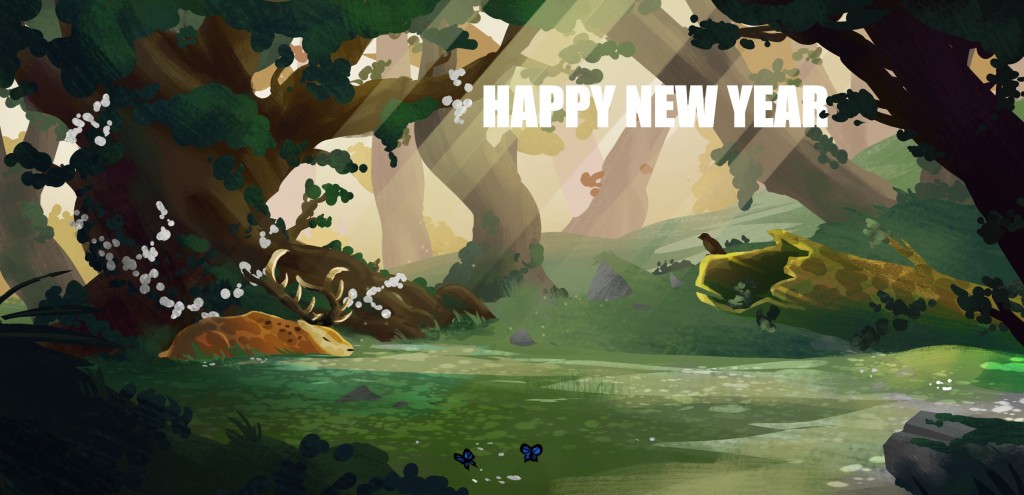 I know it's been a while since the last post on the game development, but a new one is coming on procedural texture generation, so stay tuned!
See you soon!