Hello everyone!
If you're following me on social networks, maybe you've already seen this, but just in case…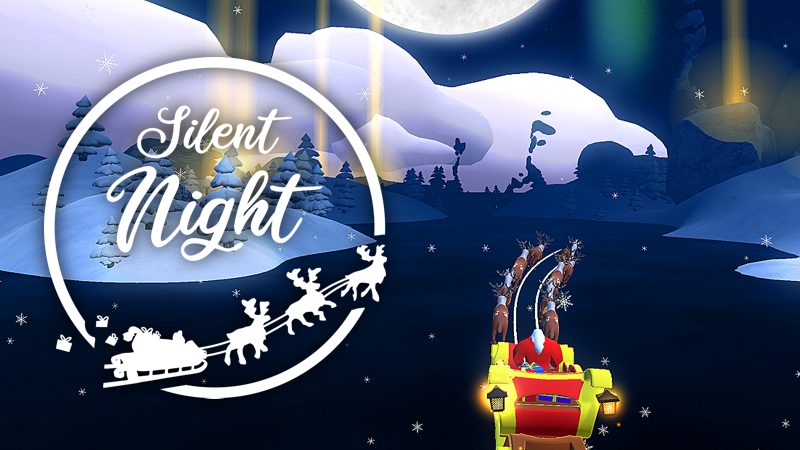 Remember my last post talking about how I should (and do actually) create little games aside from my big one "Ekko – A Thief's Melody"? Well, here's a new comer: Silent Night
It's a simple game where you play as Santa delivering presents on his sleigh during Christmas Eve. Here's what it looks like in action: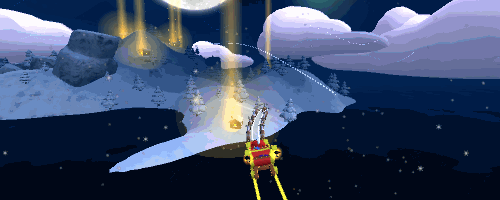 It's an endless scoring arcade game with procedurally generated levels. The idea is to perform smart moves to maximize your score without crashing. The more you chain deliveries, the more combos you get. The more combos, the more points. Plus there are a few trick moves to get additionnal points. But actually, nothing is mandatory. You can just deliver the presents without bothering about the score and enjoy the Silent Night.
The controls are super simple and are compatible with keyboard/mouse/controller/touchpads.
So here's a demo of Silent Night, the little chill game where you ride Santa's sleigh and control the reindeers. I was waiting for the "Steam Next Fest" (starting on October, 1st) event to publish it, which gives a little more visibility to small indies like me.
The demo is totally free, so don't hesitate to:
And don't hesitate to wishlist it (even if you don't buy it later), that really helps me to stand out in the mystic Steam algorithm. I will release the full game… a few days before Christmas of course.
If you're not into Steam, I've got you covered! There's an online Web version on itch.io here: https://oneiricworlds.itch.io/silent-night
I hope you'll like it!